What is this thing?
Kit Jackson


10/17/2017 08:10PM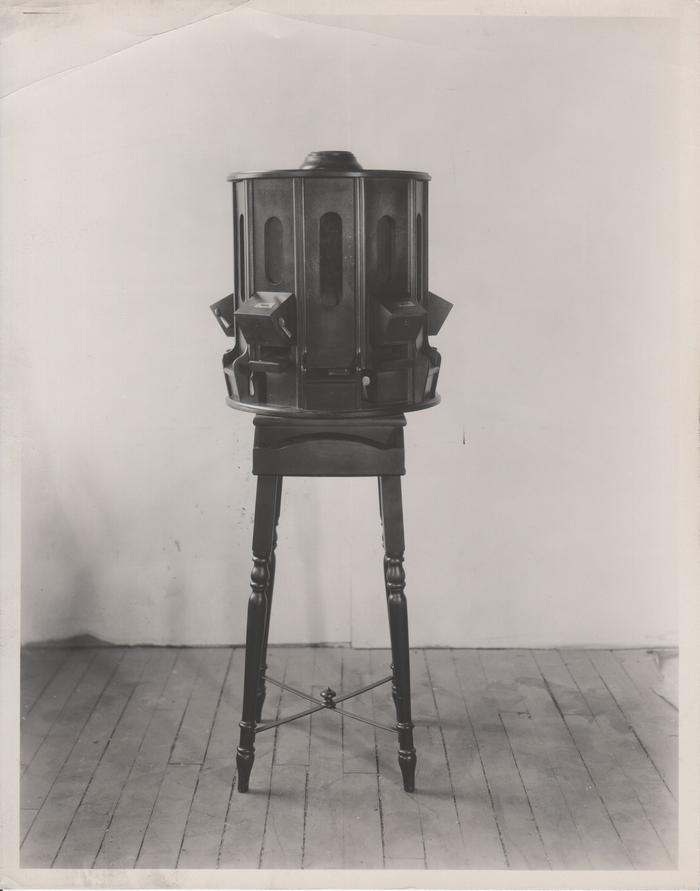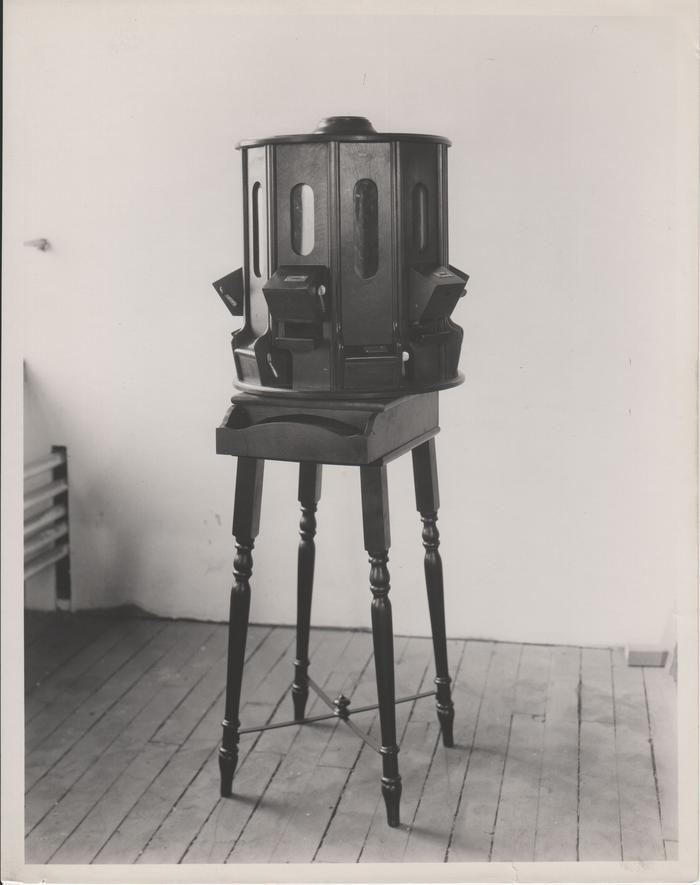 This past week, I discovered these pictures in the museum photograph collection.
I have spent the last week searching the internet for the answer to one question: WHAT IS THIS THING?! I have looked under everything imaginable. It seems to be an old vending machine. It has eight sides. There is a coin insert on every side of the darn thing. Is it an old cigarette dispenser? Or is it some kind of polling machine? I just can't find anything on the Internet that looks ANYTHING like it!
I've asked so many people. I asked my Facebook friends, my fiance, the curator of the frickin museum. The coin-operated item collector at the museum. I've had friends ask people who run antique shops. I've asked professors at my university. Nobody knows.
So now I'm turning to you guys. Give a guess, any guess, as to what you think this is!